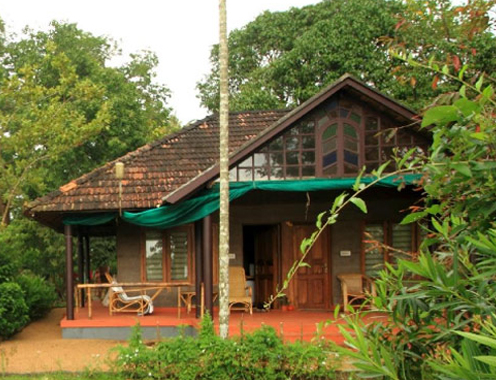 Lake side villa room - 2 Bed
Our Home Stay accommodation has been awarded the coveted 'Diamond Category' award from the Kerala State Tourism Department, which is the [highest] grade possible.
LAKE SIDE VILLA ROOM - 2 Bed
A/C - 3500 INR
Non A/C - 3000 INR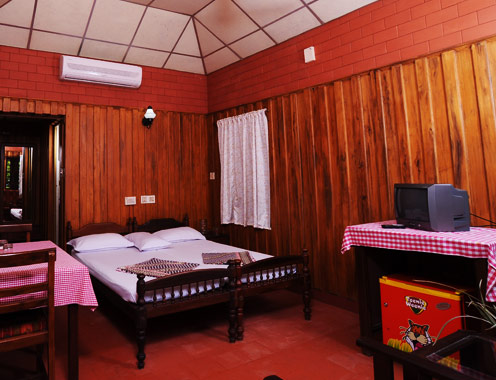 Lake view villa room - 2 Bed
Luxury cottages have their own Varandaha facing the canals and old paddy fields with spacious rooms. Lake view cottages have their Varandaha facing lush greenery and the lake in front. We also offer home stay accommodation in privately accessed room[s] in the owner's family home.
LAKE VIEW VILLA ROOM - 2 Bed
A/C - 3000 INR
Non A/C - 2500 INR
Lagoon side villa room - 2 bed
The Villa is located on the outskirts of Vaikom, on a 6 acre piece of lush green land, typical of Kerala, featuring canals that flow into the Lake, as well as ponds, erstwhile paddy fields and all sorts of exotic flora and fauna. Pristine, picturesque and tranquil – it offers the best possible surroundings you need to relax and re-charge.
LAGOON SIDE VILLA ROOM - 2 Bed
A/C - 2500 INR
Non A/C - 2000 INR
Inclusions
Accommodation are on twin sharing basis.
Kids below 5 years are complimentary
Prices are on CP (Room rent, Breakfast) basis and inclusive of all taxes
Check-in: 12:00 noon, Check-out 11:00 am
© 2003-2016 Vembanad lake villa. Developed by
netnox solutions
How to reach Sitemap Privacy Policy